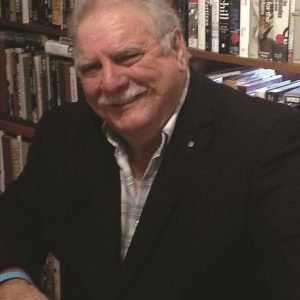 Mick on Saturday Extra ABC Radio National Saturday 16 April
Posted On Apr 15, 2016 | SIMMO | No Comments
Good morning
For your interest, you can catch me talking to Geraldine Doogue on Saturday Extra (ABC Radio National) at 8.20 am on Saturday 16 April (repeated Monday 18 April after 7.30 pm).
I am talking to Geraldine about the little known story of Simmo VC DCM – one Australia's greatest soldiers.
If you can't pick it up live it should be podcast online – you will be able to download the podcast after the original broadcast.
I hope you enjoy it – there are still copies of the book available and proceeds donated to Legacy and to the SAS Association (WA Branch) Benevolent Fund to support veterans and their families.
Please pass on to others who may be interested.
Cheers
Mick & Jo